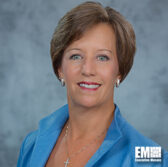 Rebecca Cowen-Hirsch, senior vice president for government strategy and policy at Inmarsat, has said she believes the commercial satellite communications industry will play a role in the establishment of an integrated and unified satcom architecture.
Cowen-Hirsch wrote in a byline for MilsatMagazine"™s HPA Corner that the U.S. government should create a strategy to adopt diverse commercial satcom capabilities and implement an integrated architecture to facilitate use of hosted payloads and other novel approaches, Inmarsat said Thursday.
The government and commercial sector should collaborate to address "siloed practices" and provide Defense Department users with "immediate access" to global satcom capabilities "across the full spectrum of engagement," she noted.
She also cited Rep. Mike Rogers"™ (R-Alabama) call to reform the satellite procurement process.