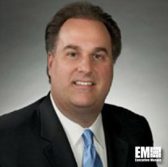 Cameron Chehreh, chief technology officer of Dell EMC"™s federal business, has said the Federal Information Technology Acquisition Reform Act expands the role government chief information officers will play in how agencies procure and implement IT systems.
"FITARA highlights the fact that CIOs must have a holistic view of their agency, from IT budget planning and execution to managing acquisitions and delegating responsibilities," he told Signal magazine in an interview published Wednesday.
Chehreh added he believes a lack of permanent CIOs affects digital transformation efforts across the government.
The Government Accountability Office released a report in June about federal agencies"™ compliance with FITARA and added the employment of permanent and interim CIOs as another metric to the FITARA scorecard.
The scorecard showed that eight out of 24 federal agencies that underwent evaluation still depend on acting CIOs.