The global public sector market is teeming with innovation opportunities and we could not be more excited.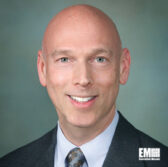 ExecutiveBiz: Please tell our readers about your new role as VP for Strategy and Operations for AT&T Global Public Sector.
Mike Leff:Â My new role is focused on how we improve our ability to help public sector customers achieve their missions. Â It starts with building on the strengths of the advanced technology solutions we deliver to these customers. When we talk about advanced technologies, we are referring to our capabilities in cybersecurity, mobility, IoT, cloud, unified communications and network modernization. Â We invest a considerable amount of capital in developing and customizing these capabilities for public sector customers.
Our total investment over the last five years, from 2012 through 2016– including capital investment and acquisitions of spectrum and wireless operations– is more than $140 billion. Part of this investment is focused on transforming our network from hardware-based to software defined.  As of June 30, more than 40 percent of our network has been virtualized. We expect we will virtualize and software-control 55 percent of our network by year-end 2017 and 75 percent by 2020.
These investments are transforming our network and will speed our ability to bring software-defined networking capabilities across our customer base.  These capabilities can help customers transition away from hardware-based systems to more cost-efficient, flexible, and scalable software-based systems. Using software-based networks, users can scale network needs up or down based on consumption. They pay only for what they use.  Software defined networking is tomorrow's networking architecture today.
ExecutiveBiz: Recently the Commerce Department's FirstNet awarded AT&T a larger contract to build and maintain a national public safety broadband network. How is that project going and how is the partnership developing?
Mike Leff: It's an honor and a deep source of pride across AT&T to be selected for the FirstNet program.  As you know, we have a long history of connecting people to their world. There is no connection more important than the one that helps to save lives.
We will work with FirstNet to build, deliver and manage the first broadband network dedicated to America's police, firefighters and emergency medical services (EMS) when they need it. This will be a resilient, highly secure network. It will support their needs to communicate at all times and, especially, during emergencies with reliable, highly secure voice and data capabilities. We are modernizing communications for the nation's first responder community to help improve their ability to save lives.
We've made a huge commitment to our public-private partnership with FirstNet. We expect to spend about $40 billion to build, deliver, operate and maintain the network with a focus on providing robust coverage for public safety users. We expect our work for FirstNet will create 10,000 U.S. jobs over 2 years.
ExecutiveBiz: What innovations are presenting opportunities within the markets you serve?
Mike Leff:Â The global public sector market is teeming with innovation opportunities and we could not be more excited.
The unifying thread is technology modernization and helping equip agencies to deliver their missions in an increasingly mobile world. We're also being tapped more frequently to provide managed services and professional services to agencies so they can free up personnel and resources and redeploy them in other areas.
We are helping to create the future of how public sector uses advanced technology capabilities to achieve their missions. We're collaborating with NASA to research safe and highly secure operation of drones in the national airspace.  We are also helping NASA improve communications across its highly sensitive Deep Space Network. Using our highly secure virtual private networking offer, they'll be able to transmit data 3 times faster than before.
We are innovating with many of our public sector customers, particularly using our IoT capabilities. We are piloting an IoT-connected "Smart Base" with the Air Force at Maxwell Air Force Base in Montgomery, Alabama. Â We are installing and integrating network-connected sensors into the everyday operations of the base such as perimeter, gate and facilities monitoring and fleet management. The sensors feed data across our integrated wireless and wireline network solution on the base to help it operate more efficiently and effectively.
As we make the move to software-defined networking, we see tremendous opportunity across our customer base. We recently announced work we are doing to equip the Defense Information Systems Agency (DISA) with software-defined networking capabilities. The Department of Defense has an enormous opportunity to evolve to commercial, software-defined networking capabilities to create a "Network of the Future" to support the modern warfighter. We are right there with them and want to help them make it happen.|
ExecutiveBiz: What new market opportunities do you see AT&T moving into?
Mike Leff: More and more intelligence is moving into the network and out to the edge to enable global public sector missions.  Going forward, it's less about the feeds and speeds of the network and more about the experience and what you can do with the massive amounts of data that move across the network. AT&T is developing its third generation network: one that is software defined and data powered. This will drive significant market opportunities and our customers will be the big winners. They will be able to download and consume – in near real time – critical network functions of their choice with better price points, higher reliability, and greater security. Most importantly, they will not be locked into proprietary solutions.
We are a different company today, with the capabilities to modernize and improve the way customers use technology to succeed. We look forward to working with public sector customers to help them use our advanced technologies to help them accomplish their missions, initiatives and policy objectives.