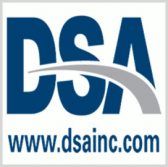 Data Systems Analysts, Inc. (DSA) has acquired Project Performance Company LLC (PPC,) a government information technology (IT) solutions provider with expertise in enterprise systems development and integration, information and knowledge management, cyber security, information assurance, energy management and environmental sustainability.
Together, they will provide mission critical solutions to customers across the Government IT market.
"This acquisition is exciting on a number of fronts including excellent customer relationships, market expertise, strong cultural fit, and impressive leadership. Combining our strengths will enhance both our current customer delivery and our ability to go to market," said Fran Pierce, DSA Chairman of the Board and CEO.
Paul Strasser, an industry veteran with over 30 years experience and President and Chief Executive Officer for PPC, joins the DSA leadership team.
"Together as DSA, we will bring our diverse set of customers and partners even more robust technical and management consulting knowledge, skills, and capabilities in our strategic growth areas of legacy systems modernization, cloud-realization, performance budgeting, and secure energy management solutions," said Strasser.
PPC will operate as a DSA business unit out of PPC's facility in McLean, Virginia and continue to support Department of Justice, National Archives and Records Administration, Environment Protection Agency, and Commonwealth of Virginia programs.
DSA provides an array of IT solutions to major defense and civil agencies with a suite of contract vehicles including Encore II, CIO-SP3, RS3, GSA OASIS, JPEO OPETS, ITS-BISS II, and GSA schedules.