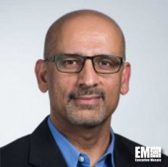 Yogesh Khanna, chief technology officer of CSRA, has predicted that federal government agencies will continue to maintain both cloud and legacy information technology systems even as they work to accelerate adoption of cloud technology, FedScoop reported Monday.
Khanna said in a conference call Monday he observed agency IT leaders continue to face cloud migration challenges such as the need to balance out cloud and on-premise data storage.
He added that cloud migration efforts are mainly driven by budget challenges and expectations from federal employees and citizens.
Khanna also pointed to security, privacy and data control as key factors that inhibit the use of cloud platforms in the federal sector.
A replay of the conference call is posted on CSRA's website.