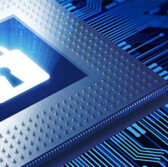 CSRA has awarded SkyePoint Decisions a five-year, $10 million subcontract to provide cybersecurity support services to the Environmental Protection Agency.
SkyePoint said Tuesday it will help the EPA Office of Information Technology Operations to secure virtual and cloud network components as well as consolidate IT infrastructure and management functions under the OITO's Infrastructure Support and Applications Hosting project.
Bo Kimbrough, founder and CEO of SkyePoint Decisions, said the company aims to share with EPA its cyber experience and expertise gained from similar work with federal customers.
SRA International, a CSRA subsidiary, received a potential five-year, $266 million contract in May for the delivery of IT support services to EPA and its research facilities across the U.S.
SkyePoint's subcontract will also include architecture engineering, incident response and integration efforts for a Holistic Incident Response Tool Suite designed to automate threat situational awareness and response.