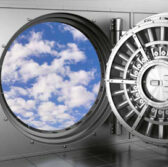 Onapsis and the Cloud Security Alliance have formed a new working group to oversee the development of best practices designed to help organizations securely move Oracle, SAP and other enterprise resource planning applications to the cloud.
CSA and Onapsis said Thursday they will work with chief information security officers from Deloitte, IBM and other technology firms to lead the ERP Security Working Group.
The working group will develop measures that seek to facilitate collaboration between organizations and cloud service providers on service level agreements in order to define responsibilities for security implementation and determine security offerings from CSPs.
"ERP is the next wave of application security and has been a blind spot for many Fortune 500 organizations who are looking for guidance and best practices as they make major decisions about moving their business critical applications to the cloud," said Onapsis CEO Mariano Nunez.