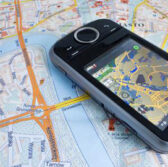 Carahsoft Technology has agreed to serve as a value-added reseller of CompassCom Software"™s fleet management platforms to the public sector through Carahsoft"™s spot on the General Services Administration"™s Schedule 70 contract vehicle.
Carahsoft said Friday it will offer CompassCom"™s Geographic Information System, Global Navigation Satellite System, Mobile Resource Management tool and other wireless platforms to federal customers under the partnership agreement.
CompassCom's MRM works to help users track mobile devices and vehicles to facilitate fleet and dispatch operations as well as workflow automation.
Lacey Wean, a geospatial solutions specialist at Carahsoft, said the addition of CompassCom"™s platforms to Carahsoft"™s geospatial portfolio would provide government clients access to GPS, GIS and other wireless tools that work to provide "real-time mobile asset location information to public safety and public work initiatives."
CompassCom has been a business partner of Esri for more than two decades and supports workflow development in the latter"™s ArcGIS Enterprise platform through a connector to Esri"™s GeoEvent Server.