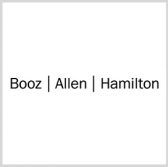 Booz Allen Hamilton has received a $40 million blanket purchase agreement to help the Defense Information Systems Agency automate cybersecurity and risk management processes at the Defense Department.
The company said Thursday it will perform full lifecycle development and sustainment support for DISA's Enterprise Mission Assurance Support Service system, a web-based government off-the-shelf platform designed to automate a range of cybersecurity management services.
Brad Medairy, a senior vice president at Booz Allen, said incident response automation can help the agency's cyber personnel focus on critical issues rather than spend time sorting cyber incident alerts.
The company will also facilitate user training and integrate e-MASS with other cybersecurity tools under the contract.