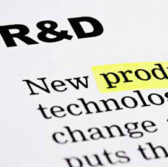 The U.S. Air Force has awarded a potential seven-year, $43 million contract to the University of Dayton Research Institute for research and development of nonmetallic materials the military branch can use to build, repair and maintain multiple vehicle platforms.
UDRI said Monday its research team will perform R&D work on composites, sealands, textiles, adhesives and elastomers on campus and at Wright-Patterson Air Force Base in Ohio under the contract.
Dan McCray, UDRI's aerospace materials sustainment group leader, will serve as principal investigator for the project.
McCray noted his team will collaborate with the Air Force Research Laboratory in efforts to identify, assess and develop materials and application processes for the service branch's legacy and future aircraft.
Under the project, UDRI researchers will produce adhesives and composite materials to help decrease the weight of aircraft.