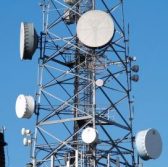 The Air Force Life Cycle Management Center has issued a broad agency announcement to solicit science and technology ideas to address "urgent" problems with very low frequency and low frequency communications platforms.
A BAA document published Monday on FedBizOpps says the U.S. Air Force aims to identify and assess potential advancements in key focus areas that include legacy software modification programs as well as VLF receivers, antennas and propagation and waveform modes.
The military services wants modern antenna, receiver and waveform systems and technical products that commonly integrate with multiple airborne and ground platforms such as B-2, B-52, E-4B, E-6B and ICMB control centers.
AFLCMC's Nuclear C3 Terminals branch plans to host an Industry Day at a MITRE facility in Burlington, Massachusetts.
The service branch looks to allocate $4.4 million from its fiscal 2017 and 2018 funds for the program.
Interested participants may submit responses to the Air Force until Aug. 21.