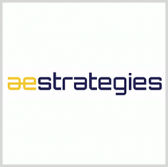 AE Strategies has won a potential five-year, $20.7 million contract from the U.S. Navy to provide a range of professional services to the Department of the Navy's Office of Civilian Human Resources.
The company will help DoN OCHR formulate policy and guidance, oversee services and develop and implement information technology plans under the indefinite-delivery/indefinite-quantity contract, the Defense Department said Monday.
DoD noted the Naval Supply Systems Command's Fleet Logistics Center Norfolk will obligate $1.3 million at the time of award from the service branch's fiscal year 2017 operations and maintenance funds.
The Navy received 11 offers for the small business set-aside contract through a competitive procurement on FedBizOpps.
Work will occur in Washington, D.C. through July 2022.
McLean, Virginia-based AE Strategies offers decision support tools, learning and development, organizational effectiveness, performance management and strategic workforce planning products and services to the federal government, civil, defense and security markets.