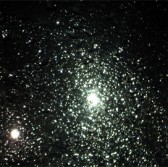 Six companies aim to build ground prototypes of deep space habitat concepts through NASA's Next Space Technologies for Exploration Partnerships-2 program.
NASA said Friday prototypes from Bigelow Aerospace, Boeing, Lockheed Martin, Orbital ATK, Sierra Nevada Corp. and NanoRacks will help the agency assess configurations of proposed habitats and support tests that will validate standards and common interfaces currently under consideration.
All six companies received separate NextSTEP-2 contracts worth up to $65 million combined in 2016 to help NASA explore concepts and build ground prototypes for deep space habitats.
Bigelow will develop and test a prototype of the Expandable Bigelow Advanced Station Enhancement, or XBASE, which is designed to serve as an expandable habitat and test platform for deep space hardware.
Tests performed on XBASE will inform approaches for deep space missions as well as commercialization efforts in low-Earth orbit, NASA noted.
Boeing will create a modular habitat system to demonstrate how humans can live and work in deep space for long periods of time.
Lockheed will refurbish a logistics module, similar to spacecraft that deliver cargo to and from the International Space Station, into a habitat prototype that will feature integrated avionics and environmental control and life support systems.
NASA said the ECLSS prototype will support risk reduction and form and fit testing as well as prove data communications between the habitat and the Lockheed-made Orion spacecraft.
Sierra Nevada will research and develop an architecture and concept of operations for a deep space habitat that will utilize three to four commercial launches to build a modular long-duration habitat.
The team of NanoRacks, Space Systems Loral and United Launch Alliance will carry out a feasibility study on the conversion of an existing rocket's upper stage or propellant segment into a pressurized habitable platform.
Ixion Team's study will focus on a low-cost method that can be applied on any launch vehicle, including the Space Launch System.
NextSTEP development efforts will help NASA determine an acquisition and deployment approach for future deep space flight systems, covering aspects such as standards and interfaces, module configurations and options for launch aboard SLS, Orion and commercial vehicles.