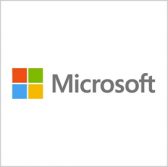 Microsoft has introduced an internet-of-things hub on the company's Azure Government cloud platform in a push to help customer agencies connect, track and manage connected devices.
Tom Keane, general manager of the Microsoft Azure team, wrote in a blog entry published Monday the IoT Hub is designed to help government users secure communications from  device to cloud and or vice versa.
The hub works to protect user information and support missions that require a compliant link between an IoT device or a cloud and an endpoint storage platform, according to Keane.
He added that IoT technology can help military organizations increase the effectiveness of their missions with the use of combat vehicles sensors and other monitoring equipment designed to assess situations on the ground.
Microsoft has introduced a range of cognitive, data analytic, visualization and data storage services for the Azure Government over the past three months.