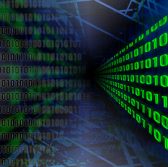 The U.S. Special Operations Command has issued a request for information on commercial off-the-shelf, non-developmental items and near-NDI components that can support the development of an enterprise data services system.
SOCOM said in FedBizOpps notice published Monday its J632 Plans and Engineering unit aims to build a system for special operations forces to analyze and manage data.
The EDS will be used to gather and process structured, unstructured and semi-structured data within the Special Operations Forces Information Environment.
The command will also implement the system to distribute data on demand for authorized consumers worldwide and throughout multiple security enclaves such as a coalition network.
Interested parties can submit responses to the RFI notice through July 7.