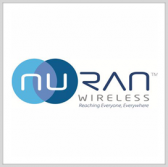 NuRAN Wireless has been selected by NASA to provide a software-defined radio technology to support research on multi-element arrays at the space agency's Glenn Research Center in Ohio.
The company said Monday its SDR system works to support multiple antennas and maintain phase coherency between the devices.
Martin Bedard, co-CEO of NuRAN Wireless, said that company partners with other firms worldwide in efforts to help democratize access to mobile connectivity.
The Glenn Research Center has adopted SDR technology to aid in aeronautics and space programs.
NuRAN Wireless now joins NASA's pool of software-defined radio suppliers that include General Dynamics, Harris and the Jet Propulsion Laboratory.