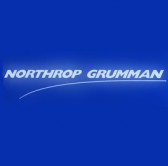 Northrop Grumman evaluated the performance of its modular panel-based sensor technology during an exercise conducted in April at the company's flight test facility in Baltimore, Maryland.
The multifunction surveillance system functioned both on ground moving target indicator radar mode and on synthetic aperture radar mapping mode as part of the maiden flight, Northrop said Tuesday.
The sensor is designed to integrate with new modes and technologies built to help address  emerging battlespace mission requirements.
Paul Kalafos, vice president of Northrop's surveillance systems and electronic maneuver warfare business, said the company developed the open architecture sensor in an effort to help warfighters prepare for combat missions.
Northrop maintains a portfolio of air-to-air and air-to-surface surveillance technologies that include the AN/ZPY-2 radar fitted on the Global Hawk unmanned aerial vehicle, the AN/ZPY-3 radar used on the Triton UAV and the Multi-role Electronically Scanned Array radar integrated on Australia's Wedgetail airborne early warning and control aircraft.