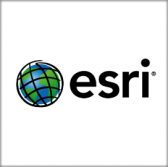 The U.S. Navy's Naval Meteorology and Oceanography Command has used Esri's mapping and analytics platform with unmanned maritime vehicles in an effort to optimize information gathering ahead of ocean and near-shore operations.
Esri said Thursday NMOC conducted the Unmanned System Operational Demonstration in Gulfport, Mississippi from May 30 to June 1 in a push to show how location analytics of marine environments can aid decision-making.
The company's enterprise software worked to help NMOC analyze data collected through unmanned vehicles such as water temperature, humidity, wind speed and topography in near real-time.
Navy personnel carried out marine measurements through covert operations prior to the introduction of Esri's platform, the company noted.
NMOC, a scientific command that focuses on meteorology and oceanography, started using Esri technology in 1997.