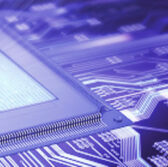 NASA has selected Mellanox Technologies and Hewlett Packard Enterprise to supply interconnect and liquid-cooled platforms for a high-performance computing cluster at the space agency's Ames Research Center in California.
HPE will deliver its SGI 8600 liquid-cooled system and combine it with Mellanox"™s EDR InfiniBand interconnect platform for integration with Ames"™ Electra supercomputer, Mellanox said Monday.
Both companies will install the platforms on the supercomputing system by the second half of 2017.
The supercomputer"™s expansion seeks to leverage HPE"™s Enhanced Hypercube topology system used in Ames"™ Pleiades supercomputer as well as Mellanox"™s in-network computing platform and ConnectX-5 interconnect offering.
"HPE has coupled its Hypercube topology with the new ConnectX-5 interface to enable system expansion without the use of external switches," said Craig Yamasaki, director of product management for HPC and artificial intelligence at HPE.