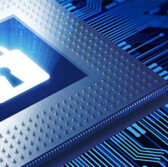 Mitre has published a new report that includes multiple strategies on how public and private organizations can establish a national ecosystem to share unclassified cyber information.
Bruce Bakis and Edward Wang, respectively a manager and a thought leader at Mitre, wrote in a joint article published Wednesday the "Building a National Cyber Information-Sharing Ecosystem" report contains 11 recommendations that are partly based on case studies of three regional information sharing and analysis organizations or ISAOs.
Bakis and Wang said they believe regional ISAOs can help build a national unclassified cyber information-sharing ecosystem and maintain its focus on cyber defense and regional cyber economic development by using an independent third-party as a unifying virtual entity.
The report recommended leaders to host workshops to collaboratively develop a strategy and roadmap for a cyber information-sharing ecosystem; enact legislation to help form diverse sharing centers; and incrementally build the ecosystem through a strategic roadmap.
Other recommendations include fostering ecosystem growth with cross-sector regional sharing groups; defining the government's role; articulating missions; developing membership criteria and a governance model; and encouraging private sector participation.
The report also includes lessons learned from cyber information sharing in the U.S., a framework for preparing regional ISAOs and expectations on what future cyber information-sharing partnerships could involve.