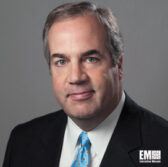 Iridium Communications is open to the possibility of using pre-flown first-stage boosters of SpaceX"™s Falcon 9 rocket to launch Iridium NEXT satellites in 2018 provided that such a move can help reduce wait times for launches, Space News reported Tuesday.
"While we are currently flying first flown launches, I"™m open to previously flown launches, particularly for the second half of our launch schedule," said Matt Desch, CEO of Iridium and an inductee into Executive Mosaic"™s Wash100 for 2017.
Desch told reporters during a conference call Monday that Iridium considers schedule, reliability and cost as deciding factors whether to use pre-flown stages.
"That"™s the first thing: will they improve my schedule, because schedule to me is very very important," he added.
Iridium initiated final measures to prepare for the June 25 launch of the next batch of 10 NEXT satellites aboard a Falcon 9 rocket from Vandenberg Air Force Base in California.
Desch noted that the company has six more missions planned with SpaceX in the next 12 months following the second launch.