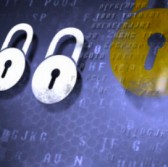 A new report from the Intelligence and National Security Alliance suggests that real-time exchange of cyber threat data between government and financial institutions can help strengthen the cybersecurity of the U.S. financial sector.
INSA said Wednesday its Financial Threats Task Force prepared a position paper that calls for the launch of a classified information sharing initiative based on the Defense Industrial Base's Cybersecurity program, colloquially called DIBnet.
"In our deliberations, the Task Force stressed the importance of establishing a system that strengthens public-private trust and enables government and industry to respond to financial threats in real time," said Rob Knake, one of the paper's primary authors.
The alliance urged members of the U.S. intelligence community, departments of Homeland Security and Treasury, FBI and Secret Service to establish the FINnet pilot program that will initially enlist up to eight U.S.-chartered banks the Financial Stability Board considers as "globally systemically important" institutions.
INSA also proposed an expansion plan to potentially include 22 financial institutions that FSB labeled as "systemically important."
The group also urged the government to designate FINnet under the Cybersecurity Information Sharing Act to authorize protections for participating financial institutions, including safeguards for liability, privacy and civil liberties.
INSA added the government should develop a strategy to help expand the number of financial sector officials that can receive classified information.