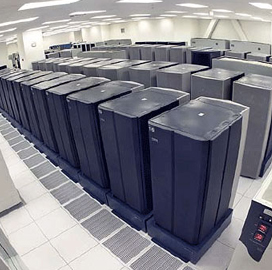 Innovative Management Concepts has begun to offer CyrusOne's data center hosting and cloud management services to government agencies via the General Services Administration's Schedule contract vehicle.
CyrusOne said Wednesday IMC will also take space in the former's Sterling, Virginia-based data center facility under the strategic partnership.
The two companies aim to help government agencies comply with the Data Center Optimization Initiative and meet data center requirements of the Federal Information Technology Acquisition Reform Act, CyrusOne added.
Fred Holloway, CyrusOne vice president of partner ecosystems, the partnership seeks to support federal agencies' efforts to modernize their legacy data centers and consolidate their data center footprint.
CyrusOne runs 39 data center facilities across U.S., Europe and Asia.