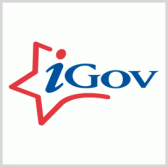 Reston, Virginia-based information technology company iGov has wrapped up production acceptance test and evaluation on its mobile communications system that is designed to support the U.S. Air Force's tactical air control party.
The company said Thursday the Tactical Air Control Party-Mobile Communications System was tested for more than 200 system requirements such as line-of-sight operations and range for voice, data and video communications.
The Air Force awarded iGov a $52.5 million delivery order in August 2016 to equip armored vehicles with mobile communications systems to support TACPs.
Chuck Reiche, vice president of iGov's program management office, said the TACP-MCS platform has moved to the operational testing phase.
TACP-MCS works to provide four radio channels that support legacy and next-generation waveforms as well local area network, full motion video receiver, digitally-aided close air support and global positioning system functions.
TACP airmen are deployed with U.S. Army and special operations forces and help ground commanders in planning, directing and coordinating close air support missions.