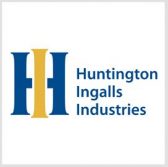 A business segment of Huntington Ingalls Industries has received a potential five-year, $40 million task order from the Naval Sea Systems Command for engineering support services to NAVSEA's Combat Direction Systems Activity-Dam Neck in Virginia Beach, Virginia.
The company said Monday its technical solutions business will provide global readiness and training engineering services intended to help the CDSADN meet tasking requirements from sponsors and agencies globally.
The task order also covers engineering and design, network engineering, software and ontology development, prototype development and other related activities.
"Camber has partnered with CDSADN for the last five years, and we look forward to continuing our partnership," said Tony Cherry, a program manager at HII Technical Solutions' integrated mission solutions group.
HII Technical Solutions was formed as a result of the Newport News, Virginia-based military shipbuilder"™s acquisition of Camber Corp. in late 2016.