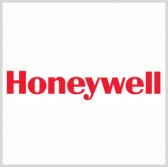 Honeywell's process solutions business plans to open a facility in Singapore by the end of 2017 to provide managed cybersecurity services intended to help Asia-Pacific customers manage security posture and avoid breaches.
The company said Thursday its cybersecurity center of excellence for the APAC region will feature a research-and-development laboratory, a security operations center and a training facility.
The lab will be built to support proprietary R&D work on technology platforms, certifications, hands-on training, testing and validation applications.
Honeywell noted the Singapore Economic Development Board supports the company's planned CoE construction.
"As part of Singapore's push toward Advanced Manufacturing and a digital economy, EDB has been actively partnering with the industrial and infrastructural sectors to embrace the potential of digitalization," said Fong Pin Fen, director of cities, infrastructure and industrial solutions at EDB.
Jeff Zindel, vice president and general manager of Honeywell's industrial cybersecurity unit, said the COE will offer a working environment for the smart industry, infrastructure protection and industrial internet-of-things markets in the region.