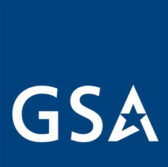 The General Services Administration has released a request for quotation from potential vendors that can provide a proof of concept to implement and incorporate automated machine learning, Distributed Ledger Technology and artificial intelligence into the FASt Lane multiple award schedule.
GSA said in a FedBizOpps notice posted Monday it will award a small business set-aside contract for the procurement in an effort to automate the review process for contract proposals submitted through the FASt Lane program.
FASt Lane is designed to speed up access of government agency clients to technology platforms and services under IT Schedule 70 by reviewing new offers within 45 days and contract modifications in less than two days.
The agency listed several requirements for the proof of concept program such as development of a design concept for the proposed platform, capabilities to use machine learning algorithms and incorporate disparate information technology systems as well as adoption of a Federal Risk and Authorization Management Program-certified cloud platform.
GSA will accept quotes from potential vendors through July 10.