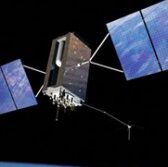 Globecomm has expanded the coverage of its Ku-band very small aperture terminal network services to shipping vessels traversing the South Indian Ocean.
The company said Thursday the South Indian Ocean serves as a shipping route between Australia and the southern end of Africa.
Globecomm"™s Ku-band VSAT network currently provides broadband communications services to vessel operators that transit the Barents Sea in the northern side of Scandinavia.
Bryan McGuirk, chief commercial officer at Globecomm, said the rise in industrial internet-of-things support services as a result of the company's partnership with AT&T is one of the factors that drove Globecomm to expand its VSAT network coverage.
Globecomm"™s VSAT network is designed to be interoperable with ground-based wireless networks, Inmarsat"™s FleetBroadband, Iridium Communications"™ OpenPort and other broadband platforms.