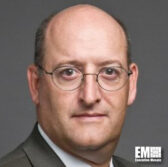 CAE looks to use big data analytics to optimize its future flight simulators and address training challenges that students face, AIN Online reported Saturday.
Gene Colabatistto, president of CAE's defense and security group, said at the 2017 Paris Air Show that data from mission playbacks can be analyzed to determine particular maneuvers, procedures or exercises where students encounter difficulties.
He added that the volume of data generated when a student undertakes a flight increases as simulator technology becomes more sophisticated.
"We can use analytics to improve the training system. It's a closed loop, continually improving."
Colabatistto noted he also observed a growing demand for higher resolution imagery, distributed training, cyber and an increased use of contractors to facilitate training.