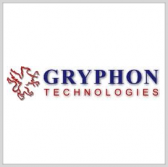 Gryphon Technologies has secured a $25.5 million contract to offer support services for the expeditionary systems unit of the Naval Surface Warfare Center Panama City division.
The company said Monday that it will evaluate, test and fabricate prototypes of NSWC PCD's landing craft air cushion and naval assault craft units.
Gryphon will also perform special studies and vibration testing missions to support the development of components for legacy LCAC units and the LCAC 100 craft to be delivered later this year.
"We are pleased and proud that we can work with NSWC PCD in support of their mission," said P.J. Braden, founder and CEO of Gryphon Technologies.
NSWC PCD aids the Naval Sea Systems Command and its Expeditionary Warfare and Strategic Sealift programs.