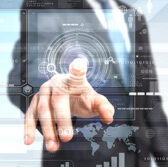 Digital Management Inc. and NEC's U.S. subsidiary have partnered to combine mobility and biometric platforms in a push to help government customers address national security and public safety goals.
DMI said Wednesday the alliance seeks to offer front-line law enforcement, military and emergency personnel mobile access to facial, iris and fingerprint recognition technologies.
The partnership also looks to help agencies increase identity management capacity for critical situations, manage physical and electronic access to facilities and secure communications with integrated technology offerings.
"In today"™s connected world, technology serves as a first line of defense to keep out malicious actions by identifying and mitigating suspicious individuals and activity before they become a threat," said Jay Sunny Bajaj, founder and CEO of DMI.
DMI designed its platforms to facilitate inspection, survey and situational awareness efforts in the field.
NEC"™s facial recognition technology was tested by the National Institute of Standards and Technology through the agency's Face in Video Evaluation.