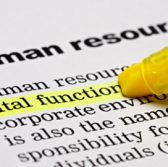 Deloitte and SAP have rolled out a joint technology offering designed to help federal agencies to manage human resources.
The cloud-based HR FedForward platform is based on SAP's SuccessFactors human capital management platform and offers a consumer-grade HR system to government employees, Deloitte said June 12.
Dan Helfrich, a principal at Deloitte's consulting business, said HR FedForward is designed to help agency HR leaders provide a consumer-like user experience to employees and transition from aging systems to a modern platform.
The software-as-a-service platform is built to feature yearly upgrades; help clients deploy new modules or modify existing ones; and integrate talent management, reporting and analytics functions.