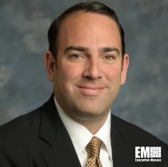 Carl De Groote, senior director for Defense Department programs at Cisco Systems, has said DoD should combine highly skilled cyber professionals with automated technology in efforts to protect its networks and data from cyber attacks and facilitate response to such threats.
De Groote wrote in a guest piece for Signal Magazine he believes that automated machines can help combatant commands evaluate situations based on policies and execute actions to prevent a cyber attack.
He called on DoD to adopt a "digital network architecture" designed to accelerate the deployment of network services in support of "digitized mission processes."
"This architecture is grounded in a network infrastructure that is fully programmable and open to third-party innovation and seamlessly integrates the cloud as an infrastructure component," De Groote wrote.
De Groote noted that DNA can help establish the framework for a cyber space transformation and allow operators to determine policy for cyber infrastructure and speed up response to mission scenarios.
He urged defense agencies to assess whether a network architecture can adapt to future requirements.
De Groote also discussed the components of a digital-ready platform and those include virtualization, automation, analytics and cloud services.