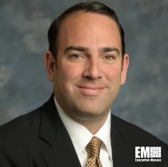 Carl De Groote, senior director for the Defense Department programs at Cisco Systems, has said the company collaborates with DoD to facilitate the migration of Joint Regional Security Stacks to the cloud, Defense Systems reported Thursday.
JRSS is a set of tools designed to detect breaches, provide firewall functions and perform virtual routing and forwarding, enterprise management and network security functionalities in order to help DoD secure its information networks.
De Groote said Cisco helps DoD accelerate the adoption of artificial intelligence algorithms and other computer automation platforms that work to detect cyber intrusions, malware and other threats.
He also cited the development of a "common operating environment" to advance data deployment efforts across the Pentagon.
Cisco also assisted DoD to ramp up interoperability between data networks through multiprotocol label switching that helps streamline information sharing.