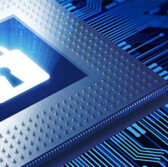 Carahsoft will offer encryption devices from Seagate's government solutions business unit in the government market as a public sector distributor.
The two companies said Thursday that Seagate's Trade Agreements Act-compliant self-encrypting drives were developed to help clients address security risks meet regulatory compliance and provide transparency.
Seagate offers disk drives that have received the FIPS 140-2 Level 2 certification from Canada's communications security establishment certification and the U.S. National Institute of Standards and Technology.
"Seagate SEDs are used to protect Data at Rest and reduce IT drive retirement costs – two key goals of every government agency," said Craig Abod, president of Carahsoft and an inductee into Executive Mosaic's Wash100 for 2017.
Deb Oliver, president of Seagate Government Solutions, said that the company looks forward to offering certified drives to the government market via Carahsoft to help address data security challenges that affect information technology personnel and government employees.