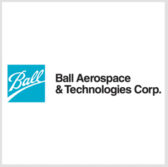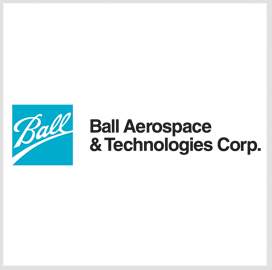 Ball Aerospace & Technologies has completed a six-month study on the wide field instrument for a NASA observatory that seeks to support the agency's astrophysics research mission.
The company said Monday it examined WFI technology and scientific requirements for NASA's Wide Field Infrared Survey Telescope currently under development as a follow-on project to the James Webb Space Telescope.
WFIRST is designed to capture images that researchers can potentially use to conduct studies on atmospheres, galaxies, planet compositions and other astrophysics topics.
Jim Oschmann, vice president and general manager of the civil space business unit at Ball Aerospace, said that the company looks to support NASA's observatories and aid researchers that seek answers to questions regarding the universe.
NASA launched multiple space telescopes in the last 30 years such as the Chandra X-ray Observatory, Compton Gamma Ray Observatory, Hubble Space Telescope and the Spitzer Space Telescope.
Ball Aerospace has supported the development of science instruments for the observatories and helped build the Corrective Optics Space Telescope Axial Replacement that updated the Hubble telescope's vision.
The company noted that it also teamed up with Northrop Grumman to build optical and cryogenic electronics systems for the James Webb Space Telescope slated for launch in 2018.