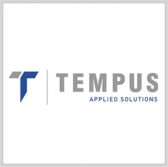 Tempus Applied Solutions has received a $1.2 million contract from the U.S. Air Force to provide flight operations support and technical services for aviation systems managed by the military branch"™s weapons development and integration directorate.
The company said Tuesday that it will integrate the Air Force's High-Altitude LIDAR Atmospheric Sensing platform onto a Tempus-owned Gulfstream IV aircraft to support the service branch's airborne testing efforts on the HALAS system.
Scott Terry, CEO of Tempus, said that the contract provides an opportunity for the company to participate in a program that will study atmospheric conditions and its impact on aviation platforms.
The contract covers aircraft modification and flight operations support that will include electrical modifications and testing efforts within the U.S. and selected oceanic areas.
Tempus will perform modification work from June to September of this year and operate flights starting in October.