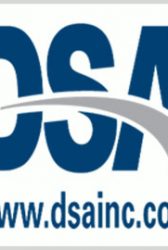 Data Systems Analysts, Inc. (DSA), a provider of information management solutions to the U.S. Federal government, has been re-certified to the ISO 9001:2015 standard. The seven principles that make up the ISO 9001:2015 standard are: customer focus, leadership, engagement of people, process approach, improvement, evidence-based decision making and relationship management.
"We at DSA are delighted to achieve this highly respected distinction," said DSA CEO Fran Pierce. "Combined with our CMMI Institute's Capability Maturity Model Integration (CMMI) Level 3 for Service Projects, this certification highlights DSA's institutionalized quality processes and underscores our longstanding commitment to delivering the highest quality services to our customers."
Headquartered in Trevose, PA, DSA is an employee-owned, professional services provider that enables its customers to achieve sensitive, mission critical goals. Services DSA provides include SharePoint solutions, social business solutions, software services, data analytics services, systems engineering and integration services, and cyber security services. In addition to the  Trevose, PA, location, DSA also has locations in Colorado Springs, CO; Honolulu, HI; O'Fallon, IL; Aberdeen and Frederick, MD; Tinton Falls, NJ; San Antonio, TX; Charlottesville and Fairfax, VA; and in other locations near Washington, D.C.