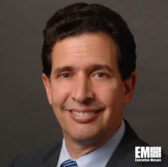 Raytheon plans to explore new business opportunities in Romania over the long term apart from missile defense development efforts, ActMedia reported Friday.
Thomas Vecchiolla, president of Raytheon International, announced the plan to Mihai Tudose, Romania's economy minister, at a Thursday meeting between the Romanian government and company representatives in Bucharest.
Romania's economy ministry said in a press statement that Raytheon supplies interceptors for use with the country's Deveselu ballistic missile defense platform and that Tudose cited the country's efforts to meet its defense spending commitments to NATO.
Michael Ellison, a vice president and country manager for Southern Europe at Raytheon; and Caroline Cooper, Raytheon's regional director for Europe; joined Vecchiolla at the meeting.
The announcement comes a week after reports surfaced that Romania looks to procure Raytheon-built Patriot missiles for integration with the country's aerial defense system.