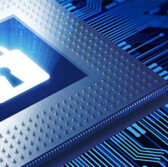 Thales has established a Hong Kong-based cybersecurity hub in a move to provide continuous cyber surveillance services to customers throughout Asia.
The facility is Thales' fifth Cybersecurity Operation Center in the world and will support the company's efforts to help mitigate cyber threats facing government agencies, financial institutions, critical infrastructure operators and enterprises in the region, Thales said Thursday.
Thales' CSOCs are built to offer cyber risk prevention, threat anticipation and incident detection and mitigation services.
The centers work to analyze security-related big data flows in real-time to trigger remediation measures as needed.
Thales' cybersecurity team also offers a range of complementary consulting services such as security risk assessment, security audit, penetration testing and compliance review.
The company also has CSOCs located in France, U.K., the Netherlands and Canada.