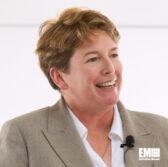 Microsoft has provided its government cloud platform and database technology to the Department of Veterans Affairs in an effort to help VA launch a web-based tool for military veterans and family members to access their healthcare data electronically.
Susie Adams, chief technology officer of Microsoft's federal business, said Thursday VA's Access to Care platform is built and hosted in Microsoft's Azure Government cloud and powered by the company's SQL Server technology.
Access to Care features multiple public-facing websites that offer information on patient wait times, satisfaction scores for care access and timeliness of appointments, Adams noted.
She added the online tool works to help users compare VA and private sector medical facilities as well as uses Microsoft's Bing Maps to identify and plot VA facility locations.
Version 2.0 of Access to Care went live on May 1 and Adams said teams from VA and Microsoft will further update  the web tool over the next few months using an agile development methodology.