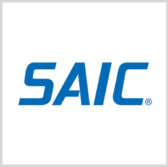 Science Applications International Corp. has received a potential three-year, $27 million task order to provide cybersecurity services for the U.S. Marine Corps Forces Cyberspace Command and subordinate units.
SAIC said Wednesday the task order awarded by the Space and Naval Warfare Systems Center Pacific covers cyber protection services for MARFORCYBER and related commands in the areas of information assurance, engineering, planning, cyber defense and systems architecture.
"Our team's efforts in research and development, network analysis, incident response, intelligence, data science, and network management will directly support MARFORCYBER efforts to update policies and integrate new technologies to unify the Marine Corps Enterprise Network and make it more resilient," said Tom Watson, senior vice president and general manager of the Navy and Marine Corps customer group at SAIC.
The company will perform work in Maryland, Virginia, North Carolina, Florida and Illinois under the task order, which has a one-year base term and two option years.