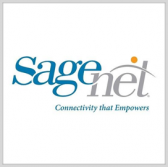 SageNet will move its cybersecurity services division to a 4,000-square-foot facility in Media, Pennsylvania as part of the company's expansion efforts.
The company said Wednesday that it will add four new positions and hire additional cybersecurity professionals to grow SageNet's team of cyber analysts and engineers.
The SageNet cybersecurity division provides services including compliance assessments, cybersecurity assessments, managed security operations services, security information and event management deployments as well as security consulting services.
Paul Truitt, SageNet chief technology and security officer, said that companies must work with partners who can offer a suite of cybersecurity services in response to the growing threats in information technology environments.
"We are excited to have this opportunity to expand our cybersecurity operations," added Brad Wise, SageNet President.