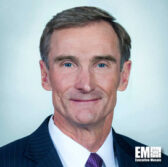 Roger Krone, chairman and CEO of Leidos, has estimated that the company will complete 50 percent of its integration with the information systems and global solutions business acquired from Lockheed Martin by July 1.
Krone, an inductee into Executive Mosaic's Wash100 for 2017, told analysts during an earnings call Thursday that Leidos plans to "accelerate the backend of integration" as the company works to finalize 90 percent of the consolidation by the end of the first quarter next year, the Washington Business Journal reported Monday.
The report said Leidos and IS&GS aim to transition into a single human resources system in mid-summer and finish their integration by the end of 2018.