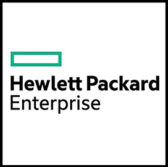 Hewlett Packard Enterprise has established a Singapore-based regional headquarters in a push to help address a demand for new technologies across the Asia-Pacific and Japanese markets, Nikkei Asian Review reported Tuesday.
HPE said it foresees "strong growth" opportunities in the internet of things and hybrid information technology sectors in Singapore, Japan, Australia and India, according to the report.
The regional office has an innovation center and facilities for the company's marketing, research and development activities, Nikkei reported.
ZDNet reported Monday that HPE CEO Meg Whitman said the company plans to invest $140 million over the next five years to expand operations, skills and R&D projects in Singapore.
The company will allocate $16 million for an incubator program it established with Singapore's economic development board, according to the publication.
The InnovateNext program aims to support technology startups in efforts to develop and commercialize products and services.