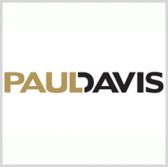 Property restoration services company Paul Davis has secured a position on the General Services Administration's Schedule 84 contract vehicle to offer emergency services to government agencies.
Paul Davis said Monday the contract will help the company's franchise owners across U.S. to expand their businesses and services.
Brad Cowan, senior vice president of business development at Paul Davis, said the company will provide restoration, repair, clean up and reconstruction support to federal, state and local agencies through Schedule 84.
Cowan added the contract authorizes any Paul Davis franchise office to work with government agencies.
The Jacksonville, Florida-based company works with public sector clients to clean up and repair residential and commercial properties damaged by water, flood, fire or mold.
GSA's Schedule 84 covers security, surveillance, access control, marine craft and firefighting products and services as well as special purpose clothing.