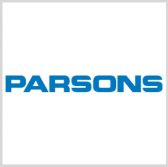 Parsons has received a potential five-year, $70 million contract for advisory and assistance services to the Missile Defense Agency's facilities, military construction and the environmental management directorate.
The Defense Department said Tuesday that Parsons' government services unit will advise and assist MDA on construction oversight, demolition and disposal, deployment, lifecycle management, site activation, sustainment and integration efforts.
Work will occur through June 2022 in Alabama, Alaska, California, Colorado, Hawaii, New Mexico, New York, Virginia, Kodiak Island, Kwajalein Island, Meck Island, Wake Island, Germany, Qatar, Saudi Arabia, Japan, Poland, Romania and the United Arab Emirates.
MDA received two bids for the contract via a competitive acquisition and obligated $41,535 in fiscal 2017 research, development, test and evaluation funds at the time of award.