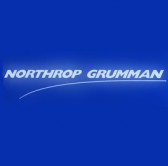 Northrop Grumman has established a new facility in Adelaide, South Australia, to provide in-country support services for laser-based aircraft countermeasure systems.
The facility is located at the Australian air force's Edinburgh base and will support repair and maintenance efforts for Northrop-built Large Aircraft Infrared Countermeasures systems that work to detect, identify and defeat air-launched missile threats, the company said Thursday.
The Australian air force has installed LAIRCM systems on six aircraft types comprised of 57 units, and the service plans to add three more platforms in the next five years.
Mary Petryszyn, vice president and general manager of Northrop's mission systems division, said the company aims to cut LAIRCM repair times by approximately 50 percent and help increase the availability of platforms and systems for the service branch through the facility.
LAIRCM systems are installed or slated for installation on more than 75 types of large fixed-wing and small rotary-wing platforms that include approximately 1,500 military aircraft worldwide, Northrop noted.