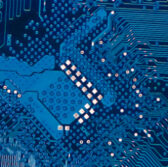 Northrop Grumman will make a $37.2 million investment to build a defense electronics maintenance and sustainment center for Australia's armed forces.
The company said Monday the Electronic Sustainment Center of Excellence will be located at Badgerys Creek precinct in Western Sydney, where Northrop will serve as the anchor tenant for an aerospace and defense industries precinct.
The ESCE will support advanced electronics such as communications equipment, electronic warfare equipment and targeting pods, Northrop added.
Ian Irving, CEO of Northrop's Australia operations, said the investment builds on the company's partnership with Australian armed forces and will aid regional security efforts.
Northrop will provide technology and software expertise as well as technicians, engineers and other professionals to support Australia's defense forces in electronics sustainment.
The company also backs science, technology, engineering and mathematics-related initiatives across Australia through strategic partnerships and collaborative research projects.