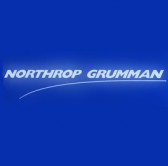 Northrop Grumman's military aircraft systems business has received an $11.1 million contract modification from the U.S. Navy to obtain long-lead time materials, components, parts and other services that will support the delivery of an E–2D Advanced Hawkeye aircraft to Japan.
The Defense Department said Thursday the Navy will obligate the full amount of the modification from foreign military sales funds for work to be performed in various  locations in the U.S. through November 2019.
Northrop's E-2D Advanced Hawkeye is an airborne early warning and control aircraft that offers battlespace awareness for warfighters in the information operations area and supports battle management, theater air and missile defense operations.
Japan ordered four E-2Ds and associated equipment from the U.S. government through a $1.7 billion FMS transaction the State Department approved in 2015.